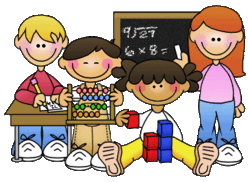 May 11th - May 22nd
Please click on the link below for the plan for the next 2 weeks!!
Please share pictures and/or videos of your children participating in the life skills challenge!!!
If you have any questions, please do not hesitate to contact me!
Please read with your child as much and as often as you can!!! You can also continue using all your items in your child's binder: sight word booklet/s, sight word passages, and fluency passages. All of those are great tools to use!! You can also have them do Writer's Workshop at home just like we do at school, draw a picture of anything they would like and write a sentence (or SENTENCES!) about their picture (they will know how to do this). Remind them to begin their sentence with an uppercase letter, end it with a punctation mark, and stretch out each word the very best they can! IT DOESN'T HAVE TO BE PERFECT JUST TRY YOUR BEST!!!! They can also write the sight words and sight word phrases in their sight word booklets. You can have them write their numbers as high as they can (we have gone to 20), count to 100 by 1's, 10's, and 5's, count by 2's to 20, count backwards from 20, addition and subtraction problems (no higher than 20), draw shapes, look for and name shapes around you, and discuss coins and their name. Just trying to give yall plenty of ideas!! Most importantly don't stress out, make it FUN and enjoyable! I am here for each of you!! If you have ANY questions, I am just a phone call away. Please do not hesitate to contact me. We also have an email address
covid-19help@northhopkins.net
if you have any other questions or concerns.
I CAN NOT wait to see each of your kiddos VERY SOON!!!
If you haven't already, please join our Facebook group:
https://www.facebook.com/groups/1299399480235268/
Mrs. Jennings' Kindergarten Class 2019-2020
My email: sjennings@northhopkins.net